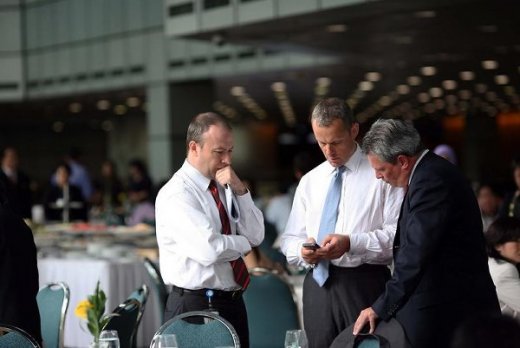 INFLATION figures in Singapore have hit record highs, with over 6 per cent reported for the first months, the highest for 25 years, and then holding at 7.5 per cent from April to June. This has surprised many Singaporeans, who wonder why it has happened and what to do about it.
To some, it is a kind of opportunity. In May, I was in California with old friends who had emigrated and they told me how so many Singaporeans come to visit just to go shopping. Everything seems so cheap there, especially with the decline of the United States dollar.
For many others, inflation has been a sudden and strong shock after years of strong growth and low inflation. In contrast, this year's growth target is for a modest 4 to 6 per cent, with an inflation target of 6 to 7 per cent offsetting much of it.
Some say this is inevitable because of a global surge in inflation combined with uncertainties in the US market. This is certainly part of the picture.
But to me, the situation shows more. It portends the collision between a long-standing myth about the country and the vision for our future.
The myth is that things in Singapore should be "cheap and good". And for a long time, they were. Real wages grew for decades, doubling between 1990 and 2000, and inflation was contained. Even big ticket items like housing and cars actually came down from the late '90s until about 2006. Now, however, many more are facing spiralling costs of basic goods from oil to rice, as well as the bite of GST on everything.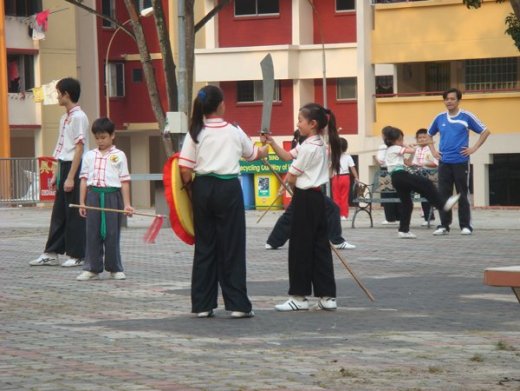 Being Singaporean, we'll still rush and queue up at the great sales. But this may be simply to avoid the next inevitable price rise. Even if inflation cools off in the coming quarters, prices will be sticky. A range of things from housing to petrol and restaurant bills are unlikely to ever shrink back to their former levels.
A threshold has been crossed. We may well have seen the end of cheap and good in Singapore.
Besides the global drivers, there are also factors in Singapore itself, part of which may be attributed to a new vision of Singapore.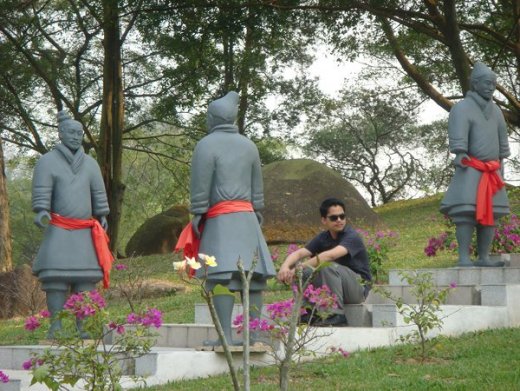 This is a vision of Singapore as a world-class, global "hub" city replete with iconic towers, IRs and F1 grands prix, populated by a new, swank class of rich residents. In this gleaming image, Singapore upgrades and value-adds our way upwards firmly into the developed world and its standard of living. We race up the economic ladder, going from barbers to hairstylists, production line operators to personal bankers, from sinsehs to pharmaceuticals.
We may well aspire to such a vision. But there is a price tag for our world-class ambitions : world level prices. After all, in global cities like London, New York and Hong Kong, hotel rates and some other costs are on par, or higher.
Our world-class ambitions go beyond economics to an inflation driven by spiralling expectations.
When we imagine Singapore the global city, we imagine ourselves as global citizens, living in an earthly paradise. Some here can afford to pass through those gates.
For some others, however, the emerging reality is a middle class purgatory. We work harder and harder for salaries which, while sizeable in absolute terms, prove insufficient to buy paradise here. We may be rich, but feel poor, like the Japanese have infamously felt for decades.
DAWN OF EXPENSIVE BUT BAD ERA ?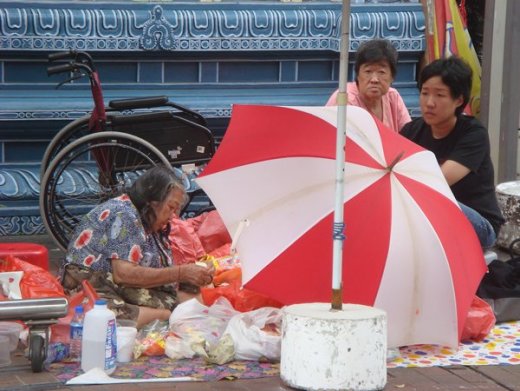 Worse-off still are those who will have few or no skills to participate in the emerging economy. During Singapore's baby boom years, only some 4-to-6 per cent went to university and many did not even go beyond primary school. Now in the late '40s to '50s, they may well struggle.
Yet, even if we are witnessing the end of cheap and good, this does not automatically mean that there will be expensive but quality products and services. Instead, it is more natural that as prices shift, questions arise about quality. Upgrading and rebranding can simply be recipes to get people to pay more for the same thing, and thus, too much for the mediocre. What is "good" at lower prices will seem "poor value" at a much higher price.
The end of cheap and good may usher in a period of expensive but bad.
I feel this many mornings when I drive on the CTE. We are promised a world-class transport system, as long as we pay a high price to buy cars and for road-use charges. We pay at all the gantries they have added, yet we still find ourselves in traffic snarls.
On Orchard Road, coffee may cost $7 but that does not mean it's made well and served hot and with a smile. It's easy to raise prices, and much harder to raise standards.
Even if we aspire to being a global city, transitions are tricky. Sometimes we lose something that we hold dear, like the ideal of cheap and good, before we even realise it. This is especially when, as with inflation now, quite unexpected external events combine with internal policies like GST hikes, and other price rises.
It is not clear what can be done now. It is not clear that the problem is fully recognised as something that can and should be tackled, rather than just endured as inevitable. Perhaps, we can console ourselves with three things in Singapore that are still cheap (even free) and good. Our clean air, public libraries and hawker centres. Perhaps, those are enough.
Author : Simon SC Tay
Link to the article : The end of cheap and good, TODAY Weekend, 2 Aug 2008