It is six in the morning, the taxi carries me through the dusty and silent streets of Shanghai. It is still winter outside, and both driver and me are wrapped in our coats - the cab' window is not completely closed. We don't talk : not much too say. I don't speak Chinese and he doesn't speak English. Looking at the empty highway, just here and there old men on bicycles and some Volkswagen taxis from the 80's passing by, it is difficult to believe China is now one of the world's economical leaders.
I took Frank Sieren's "China-Schock" on the travel, where else it is better to study China then in a frozen taxi in the middle of Shanghai ?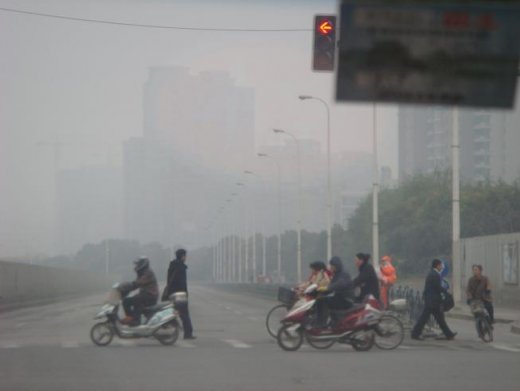 Frank Sieren is journalist, studied economics and politics, and lives in Beijing since the nineties. He is claimed to be one of the leading "China-specialists" of Germany. Since the first pages, I am captured by his style, combining travel notes and personal experience with economical, historical and political facts to draw a precise analysis of the country's efforts to secure political influence and resources abroad.
The first chapters speak about the close neighbours : the "fall" of Hong Kong after the departure of the British, to Mongolia and North Korea. Most of the following is dedicated to China's silent investment in Africa : Angola, Nigeria, Sudan. Who in the western countries is really aware that while we wave human rights at the African leaders, China is investing without big talks huge amounts of money in building Africa's infrastructure : roads, houses, hospital, communication lines and rail tracks. And that those countries in return export increasing amounts of their resources to the East ?
While China's involvement seems whenever possible only of economical nature, Sieren explains that increasingly this comes with increasing political pressure whenever this seems to be advantageous.
Certainly this is one of the best books i read in the past year : swallowed in just five days. After one week, fighting my way back through the traffic jam on the way back to the Pudong airport, I am already with a new book but with the thoughts still with the China-Schock.