Finally, some hours this weekend can be spared from the daily routine activities! What better in Singapore then heading for a beach and some water sport activities : I will go to Pasir Ris beach and rent a small laser sailing boat, for some hours of coast-navigation between Singapore mainland and Pulau Ubin. You do need some sort of "driver's ....err sailor's license", that can be done in a three week end course, ended by an exam, including some theory and of course, a navigation test. Anyway, this was last year, and now I am trying to get more familiar with the Laser boat, a little quiet thing if the wind is down, and a beast when it's getting stronger, trying to capsize whenever you don't expect it.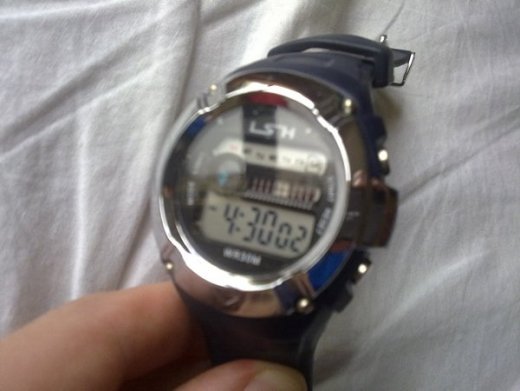 So : early wake-up this Sunday with a big breakfast and big preparations all the morning : swim-and sailing gear, and re-checking the boat rigging techniques, ... and of course, not to forget : my brand new WATERPROOF sailing watch! Just look how beautiful it is! And don't laugh at the price : 4.50 S$ in Little India, next to Mustafa market and in the same shop where you can buy "Huou Boss" perfumes... This watch will be put to the ultimate test today.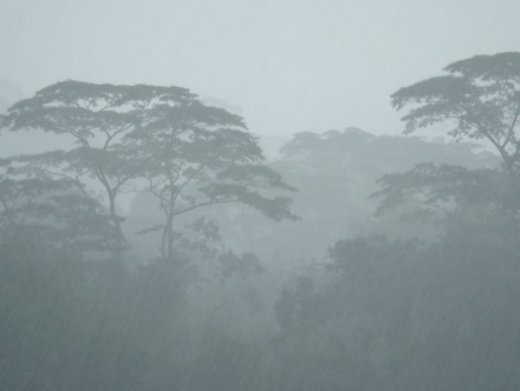 Started driving to Paris Ris, which is at the other end of Singapore, at the north-east coast. On the way, big deception : the daily afternoon rain session decides to come down now, today with lightning and thunder. That's the premature end for our sailing trip. It's just too risky been hit by a lightning out in the sea.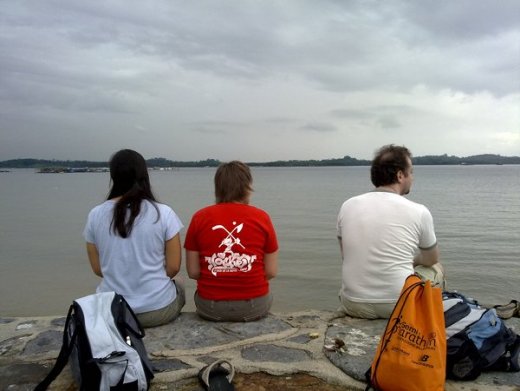 I am not alone: some more deceived sailors are silently sitting at the beach. The thunder rolls over the channel from Pulau Ubin Island.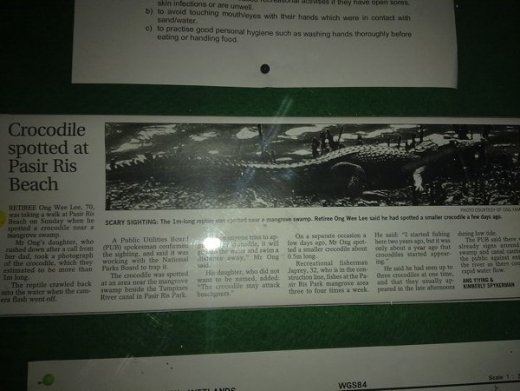 Strolling on the way back through the Sailing Center, i see this quite recent, slightly scary newspaper article. Saltwater estuarine crocodiles - these can grow until 6 metres length!!! Just some hundred metres away from where I use to wade into the ocean to launch the sailing boats... In the future I will think twice before capsizing.
In the end, maybe better it has been raining...