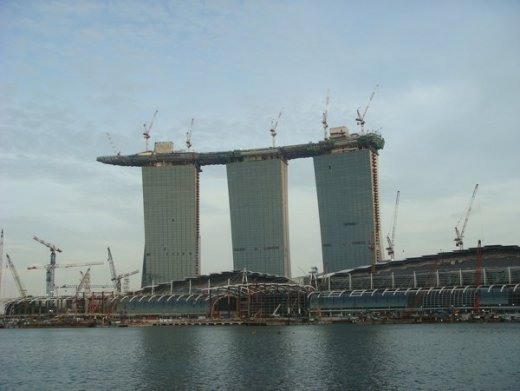 Two weeks ago Singapore opened it's second casino, since gambling has been legalized. The Marina Bay Sands adds from now on to impressive city skyline. One can question the endless construction sites all over the island, but I am still amazed about the speed things happen here in Asia. I remember the Marina Bay area just three years ago, when I arrived in Singapore.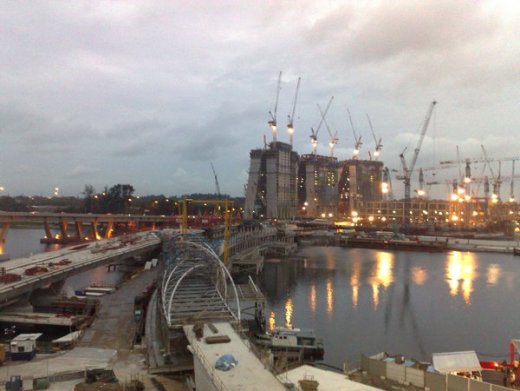 There was absolutely nothing on the southern side of the bay. Now, in this short period, a number of sky scrapers had been added : the ORQ towers, the Sail, the whole Integrated Resort area, and now, finally the Marina Bay Sands. You could almost see the progress in real time : every time i came to the city area back from a business trip, there was something new or different there. Imagine you take the public transport from home to work, and on the way you find a brand new building every two weeks!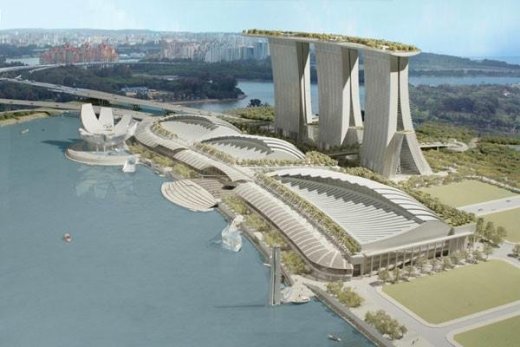 For Singaporeans gambling was prohibited for a long time. In fact, most went to Macao or to the Genting Highlands in Malaysia to lose their money there. I remember the Auntie in my hawker center, when i asked her about her holidays. She runs a fruit juice store; and according to her, with her husband they take only three days leave per year. For these three days they drive straight up to Genting and (presumably) leave all their earnings there. So now; the Singaporean government allows to do the same thing here at home.
I decided to have a look a the casino the last weekend. In fact, for locals; losing money already starts at the entrance, because an entrance fee of 100 SGD is due. Foreigners like me enjoy free entrance. Interestingly, or should i say, typical for Singapore, the first thing you see when you enter the casino, are brochures explaining why you should not gamble and how to detect you have the "gambling illness". Amazing, isn't it? Imagine a McDonalds with someone at the entrance telling you how bad it is for you to eat french fries?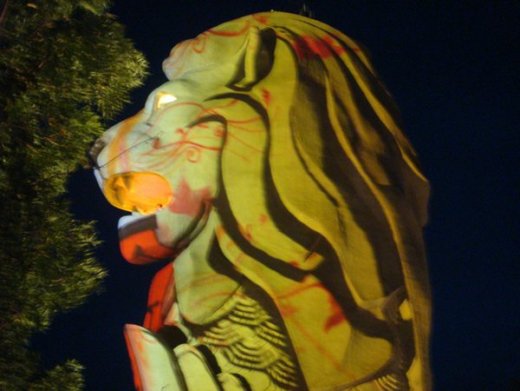 Decidingly, Asia is a good market for casinos. I expected to see many "Westerners" as we are called here; but almost exclusively the two floors were filled with Chinese. Especially, the percentage of elderly was surprisingly high; I saw a lot of "aunties" playing roulette and poker; one even came in a wheelchair! And the amounts are not that meager. At one table, I saw a guy betting 500 dollars and losing them immediately. He stood up and left, without any visible emotion. I would be tearing my hair for weeks if I would lose such an amount of money!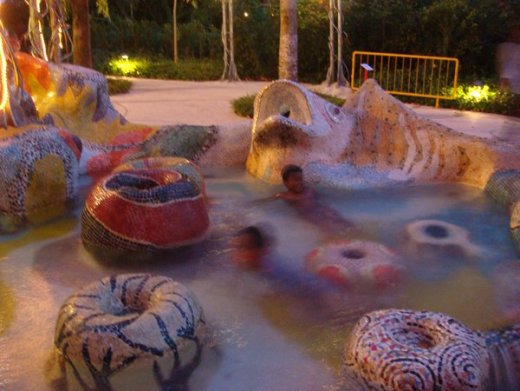 In any case, I didn't lose a cent. Because I didn't gamble. Instead of gambling; I decide to go for dumpling at the nearest hawker centre. Steaming hot for 4 dollars, it's never a missed bet.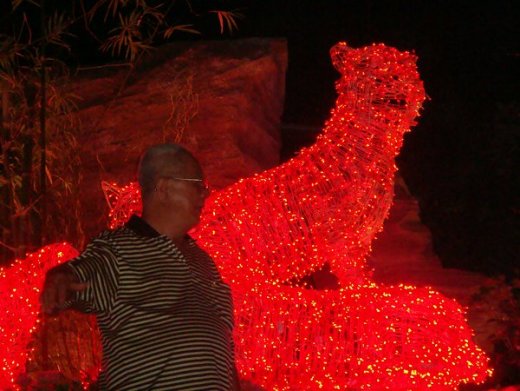 Anyway, in this year of the Tiger everyone should be aware : as the horoscope installed close to the casino entrance says, "gambling can lead to financial desaster". You cannot say we didn't warn you.