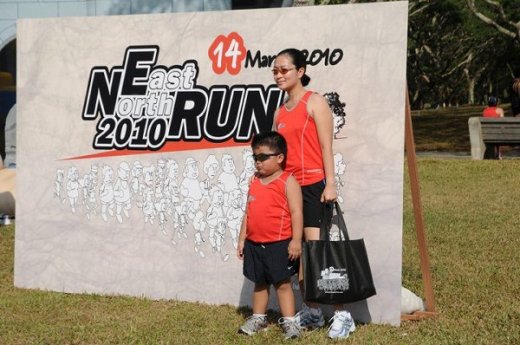 The year just started and we already passed mid March! I am doing steady progress with my marathon preparation, thanks to beeing almost relocated in KL and having a good training facility right under the hotel room : the KLCC park. That's pretty much the only good thing to be working far from home again :(
The first greater running challenge of the year, the 16km North East Run in Singapore, is now behind. It was a good fitness test for the upcoming Sundown Marathon, which is now only little more then two months away.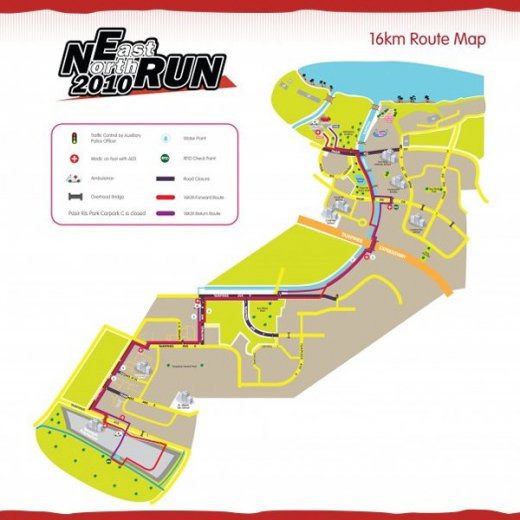 The race route is not the nicest, and the North East coast of Singapore is not exactly close to my place : it still takes a 30-45 minutes cab ride to get there. Just to run on the walkways between HDB blocks, not exactly what could be called nice scenery. In addition, since the route crossed some major axis like the Tampines Expressway, I had to climb some overhead bridges (yeah we all like the stairs!) and that's taking you out of breath quite easily.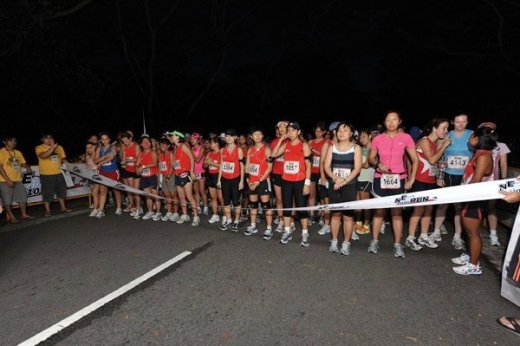 Nevertheless, I also felt happy about a change, since all other major running events in Singapore depart inevitably from the Esplanade bridge, lead through the Central Business District, and possibly to the East Coast Park, and end - where else - at the Padang.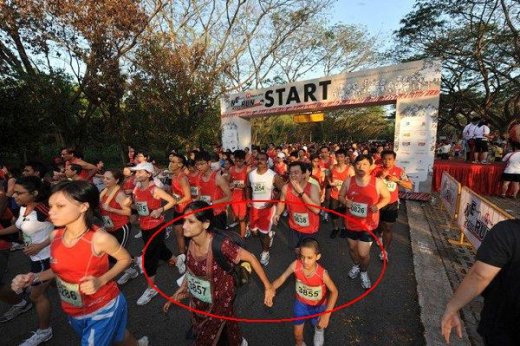 Departure as always, early in the morning, while it is still dark. I almost missed the gun, as the Pasir Ris park where we were starting from, is quite big and lacked indications: I had to jog to the departure line to be in time.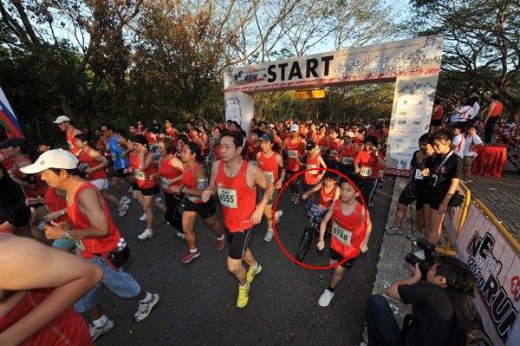 My objective was to clock around 5:10 minutes per kilometer, but as it always happens, I got carried away with the bulk of the runners starting a sprint, so that I passed the 1km mark at 4:45. Thereafter I tried to slow down a bit, and spent the next few kilometres to catch up with a group of 10-15 runners that stretched in a long line.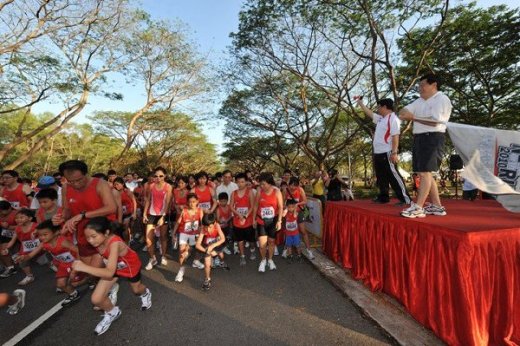 When I reached halfway with about 5 minutes per kilometer, I still felt quite comfortable. The route entered the Temasek Poly university campus for a loop and thereafter we were already on the way back. By this time, I was almost alone; we ran in a group of three, including an old Chinese who could almost be my grandfather. At his age, he was really fit! Then we got joined and then passed by another competitor with a nice t-shirt stating "Shut up and train!" on the back.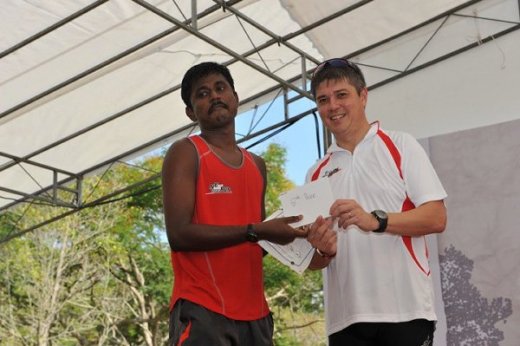 At kilometer 12 I still felt ok and tried again to win some places and catch up with another group of 5-8 runners in front of me. I succeeded only partly, but to my great satisfaction I got in sight of "Shut up and train!" again and this time I left him behind for good.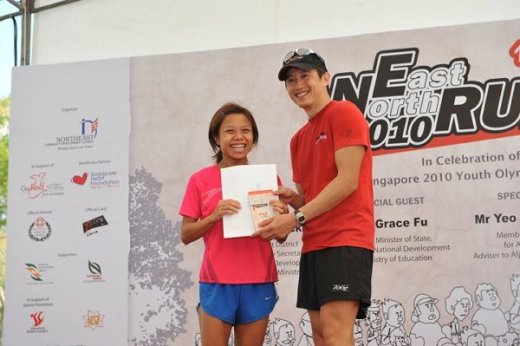 I reached the finish line in a final sprint and 1h15:54; however my GPS indicated me that the total distance is only 15km (not 16km). Even if I counted in the overhead bridges as an additional difficulty, it still didn't quite compensate for 1 kilometer difference.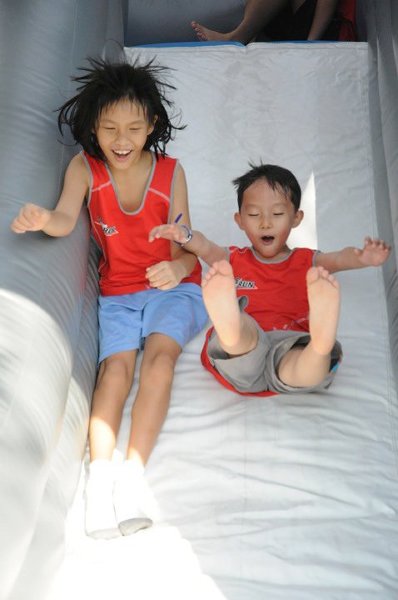 In the end I got a good 74th place out of about 2200 runners which is still quite a good result, although I was hoping to be in the top 30. But for that, it turned out, I still need to be 6 minutes faster.
Still, it was a good run, and I am slowly getting back to the times where I was when I left France three years ago. Three years ago already...
Next challenge will be my 3rd JP Morgan Chase @ 5.6km distance in about one month' time and thereafter comes The Marathon.