And another half-marathon...
After my second full marathon, the challenge already seems so minor : "just" 21km!
I had subscribed to this one long time ago, but all my focus this year so far was to properly accomplish the Sundown Marathon end of May. Then came a one month recovery period (the month where you have an official excuse not to run...); thereafter I went on leave to France for one month... thereafter i plunged into one month of catchup with huge piles of work after coming back... and finally i catched a cold in rainy Brittany and struggled with recovery.
So; come the week before the race day; my preparation looked pretty bad. I decided then, not to strain myself even more, just to "let go"; i.e. just see it as a Sunday jogging exercise, and set myself the objective of about 2h+; instead of targeting 1h50 or even less.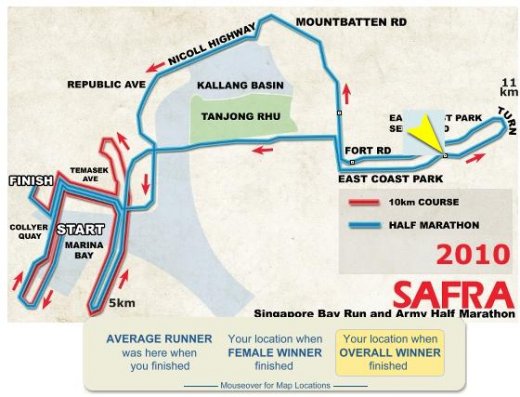 This time the start sooo early: 5h15am; i had to get up before 4am! Quick snack and another 20 minutes of sleep in the cab before arriving at Esplanade.
It's getting pretty boring to always do the same race course, basically all half marathons start at Esplanade, at some point head to East Coast Park and Kallang to finally end at the Padang. In any case, since i didn't set any expectations basically except to finish the race, there was not much to do. I also wanted to test my replacement Garmin watch; the old one stopped working if rain or sweat fell on it; so lucky me i got a brand new one from the manufacturer.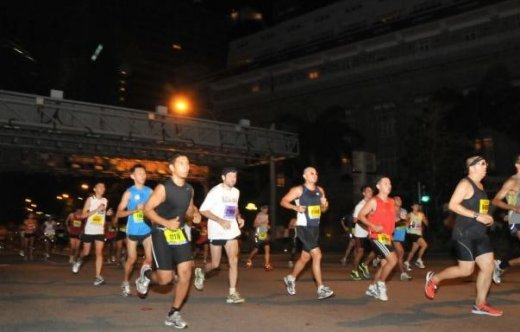 Off went the starting signal and I "paced" myself to 6:00mn per kilometre. The crowd was pretty dense and as always on the first kilometres, many eager guys try to sprint it out before the breakdown at kilometer 5. So there was some moving and pushing; and it eased only when we entered the East Coast Park. I already saw the leader pack heading back to the finish; and I didn't even finish the half-half-marathon!
The kilometres went by at pretty much the same speed, as I didn't feel too bad i accelerated a little.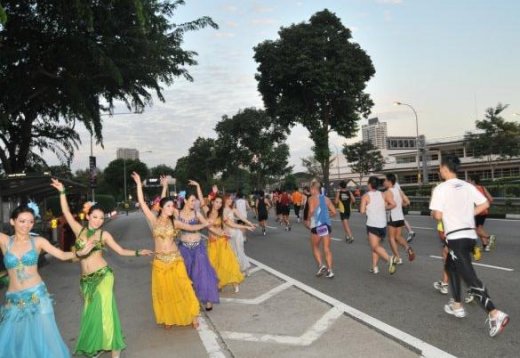 And finally, glorious finish line with 2197th place out of 13792; with a net time of 2h04:51. Well... a Sunday jogging.