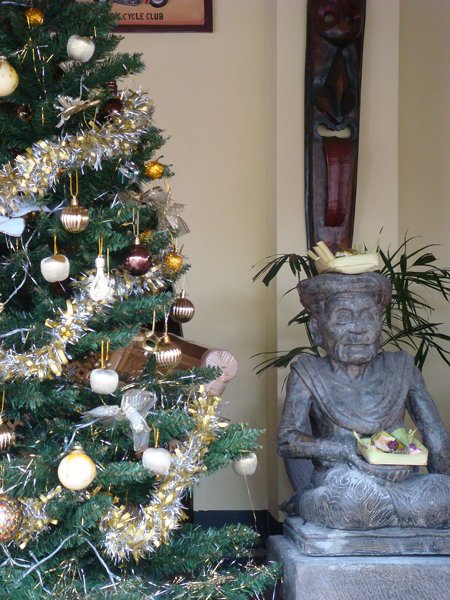 What? You are living for sooo long in Asia and you haven't been to Bali?! Bali, you MUST visit Bali. Bali ... Bali is Bali! It is so relaxing! Peace, tranquility; how can you miss Bali? And it is sooooo cheeeeeeeeap!!!
After hearing such and similar comments from my friends in Singapore for months and months, this Christmas there was not much choice. Instead of another bumpy 12 hour flight to Europe, we are going to Bali : peace and tranquility. Rice fields, cool weather, incense sticks, gentle music and a light breeze from the mountains.
That was the plan. Two and a half hours flight later and a for Asian airports relatively short queuing time of about half an hour I walked out of the airport into Bali. Peace and tranquility, quite normal since it was 1am in the morning. A short drive from the airport via Denpasar (the capital of Bali) to Ubud (the touristic capital of Bali).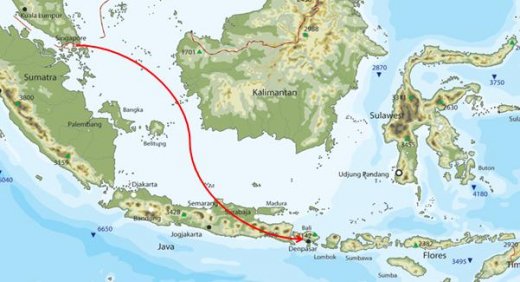 The idea was to set the base camp in Ubud for short trips around town; and to make a larger trip around the island while visiting friends at the north coast of Bali. That allowed to cover several of the highlights promised by the Lonely Planet, such as (citing the book):

Ubud : "immerse yourself in the Balinese culture"


Lovina : "the place to do nothing, and love it"


Munduk : "trek amongst orchards, waterfalls and lush hills"


Kintamani : "breathtaking view on Gunung Batur (the volcano crater)"
Next morning, discovery number one : the Lonely Planet guide is dated 2007. Immediate implication and discovery number two : Bali possibly WAS "cheeeeeeeeap"; but that was back to 2007. In the meantime, the prices seem to have followed a steep slope and multiplied by two, if not three. Such that a good restaurant in Ubud charged prices quite comparable to an upscale Singapore foodcourt, certainly "cheap" but also certainly not "cheeeeeeeeap".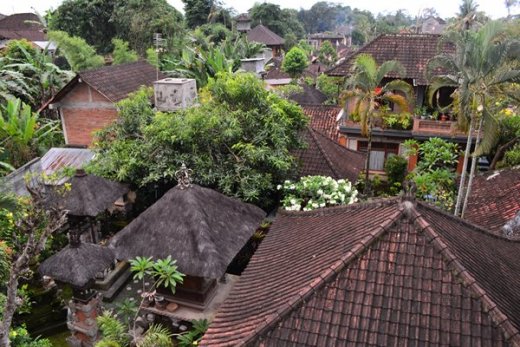 Discovery number three, the homestay I booked. The "Sayong House" in Ubud, I can only recommend: friendly staff, transparent and relatively good prices, clean and tidy rooms, and a nice view from the balcony (as in the picture). As it seems almost all Balinese houses, there is a temple inside the garden, and someone from the staff is busy every morning to deposit offerings to the gods and spirits of the vicinity, to keep them happy : small open boxes, containing several food items, like rice. Not sure about the spirits, but the ants like the daily feast.
Finally, discover number four. It was about peace and tranquility. About eight in the morning an elderly man climbed the stairs and knocked at the door. A painter from the nearby Batuan, he just wanted to show his "style" and "get our opinion" on his artworks. He just walked away, another one turned up, wanting to show a different "style" of cause. Then, three meters away from the homestay gate: "Taxi, yes?". "Maybe tomorrow?" And so on and so on.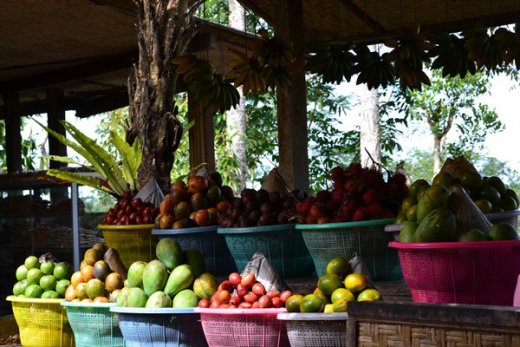 Ignoring this and the traffic noise of an army of scooters and motorbikes; Ubud is a quite pleasant place. Obviously very tourist oriented, in fact, there seems to be not much to buy except souvenirs and artwork of all kinds, admittedly very nice and relatively cheap ones. It feels a bit like a gathering of designers from all over the world (many shops seem to be owned by "foreigners"); and just walking and looking at all this nice stuff is a pleasure.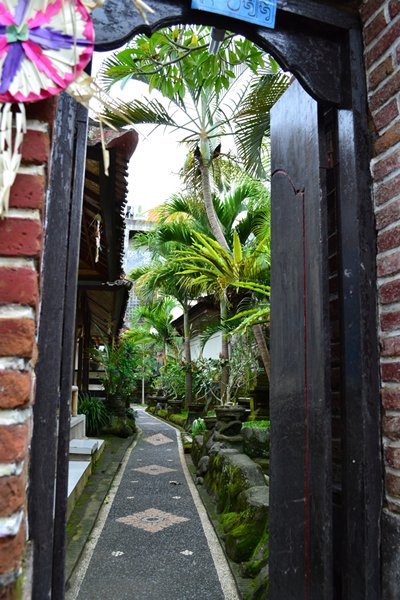 This is it for this year! Part 2 of Bali will be already in January; together with the yearly resolution to spend time a little more consistently on this blog. Happy New Year with "peace and tranquility"!