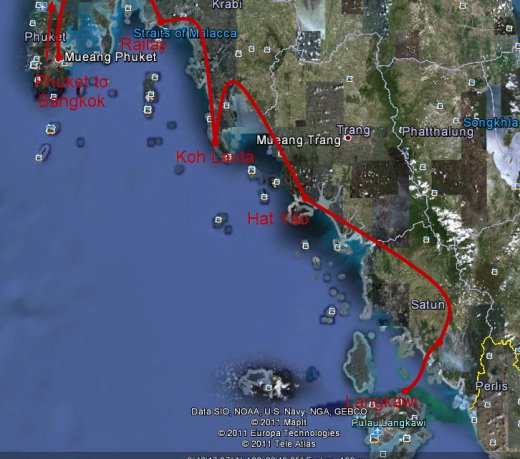 The second part of the trip was to get across the Thai border to enter the world of sandy beaches and beautiful dive-sites. Unfortunately, I had to make another "discovery" about the Asia monsoon: just as during the "winter" the Malaysian East coast completely shuts down because of strong winds and high waves, so does the Thai West coast in summer.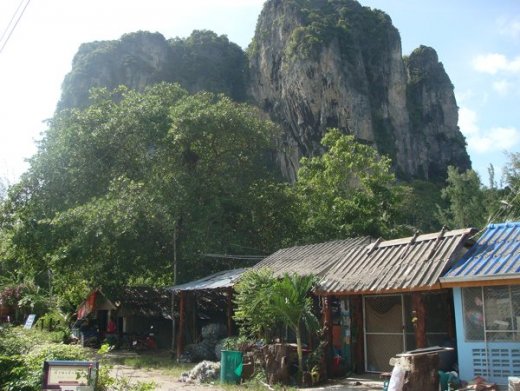 The "shack". Robinson Crusoe feeling and total loneliness guaranteed at this "resort". Only companions: hordes of mosquitoes and the shack owner, straight out of the Pirates of the Caribbean. On the daily menu: surviving.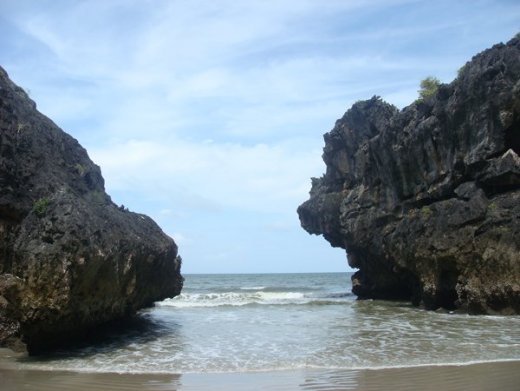 Rescuing a friend washed away by the current. This totally deserted beach is only accessible via low-tide. Said Jack Sparrow. We went over there during high-tide. Adventure guaranteed.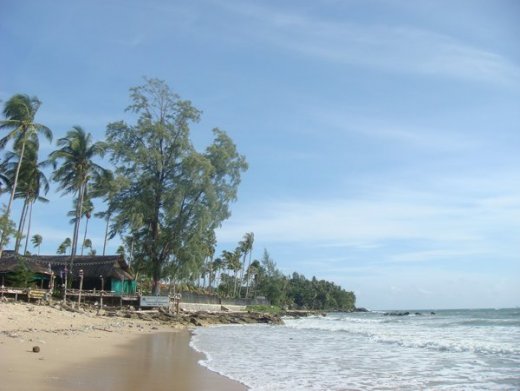 Koh Lanta during the monsoon. Still a nice beach and "castaway" ambiance, just as the resort name says. However, strong winds and powerful waves. Lot of rubbish, too, in the water. We will start to get used to it.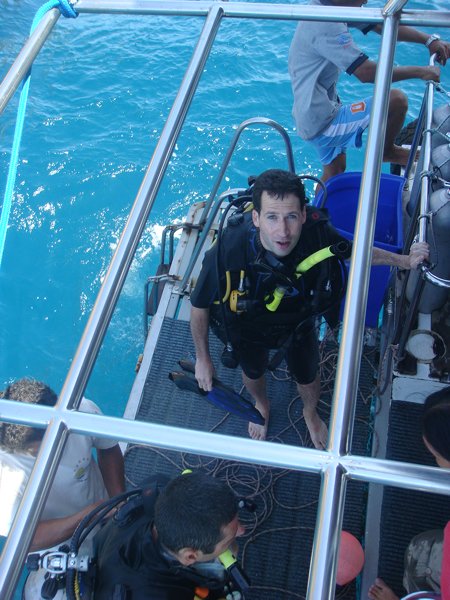 Despite the weather, we managed to get on a diveboat. After the first dive, at about 19.999999m as promised by the divemaster.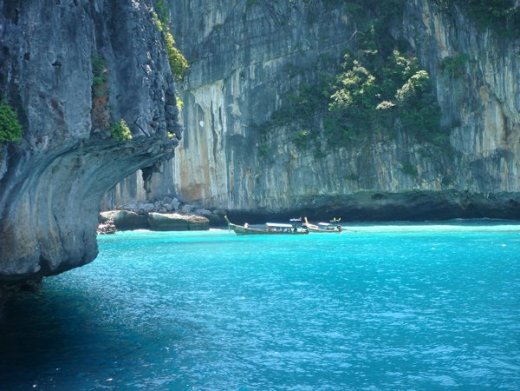 A small lagoon in the middle of the sea, surrounded by cliffs. I did not photoshop the water color.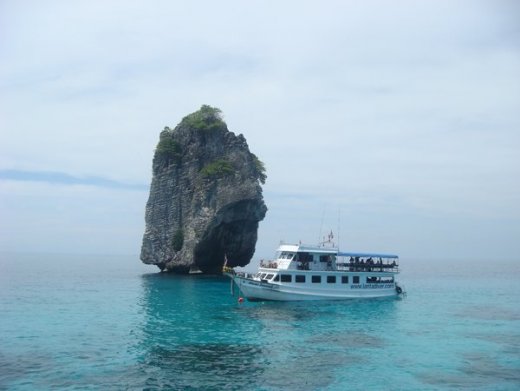 Another dive, around the rock. A school of squids, barracudas, and lots of other stuff. Dive at juuuuuuuuust below 19.9999999m (still promised by the dive master).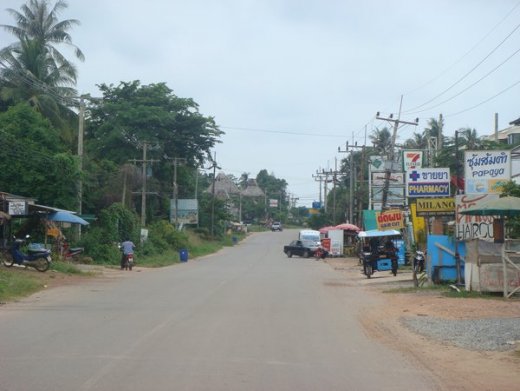 Did my first scooter ride here: no permit, no helmet, no accident.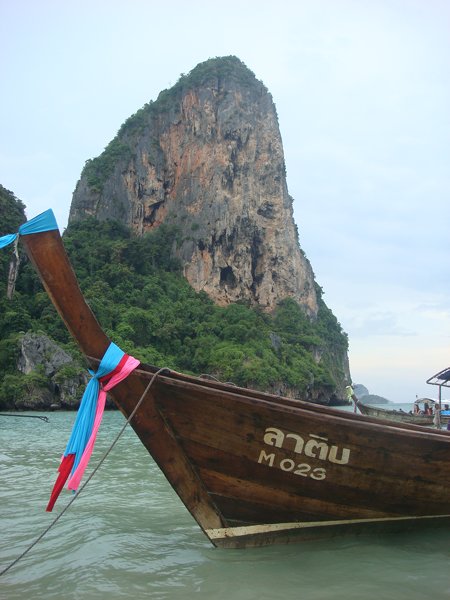 Tonsai and Railay beaches. That is the rock climber's mecca or so.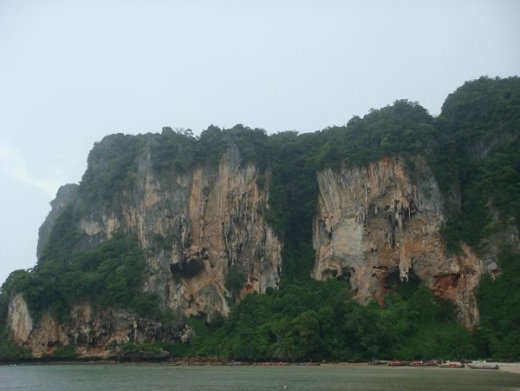 I noticed, it is also the marihuana smoker's mecca, too. Or maybe this comes in pair.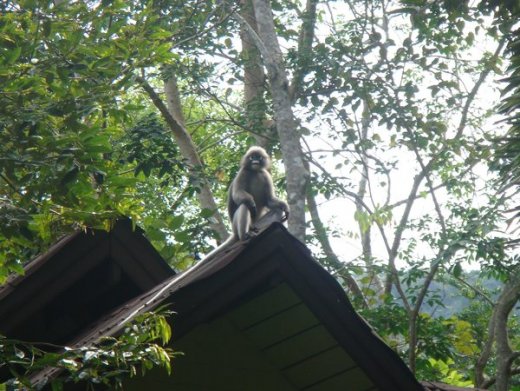 This guy is called a silver leaf monkey and makes a lot of noise when jumping on the bungalow rooftops.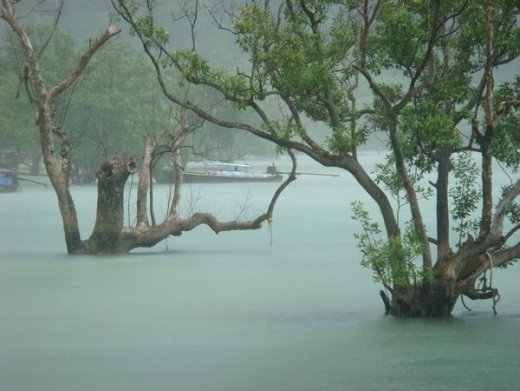 Railay beach in the rain.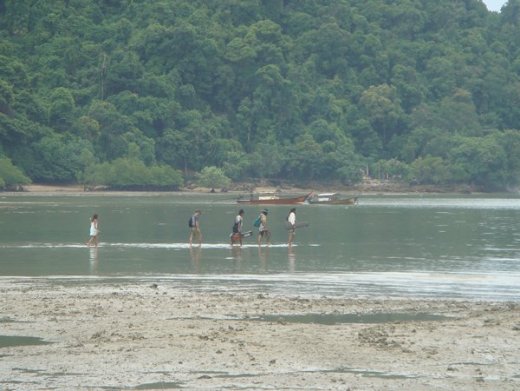 Bob Marley & Co. have just smoked their last joint.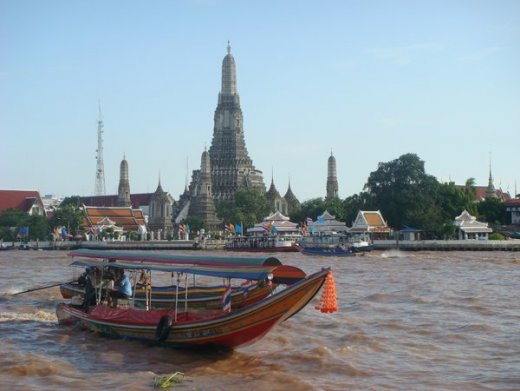 Bangkok before the actual flooding. On the program : visiting temples and palaces, visit a Muay Thai fight in the arena and negociate tuk-tuk prices and destinations.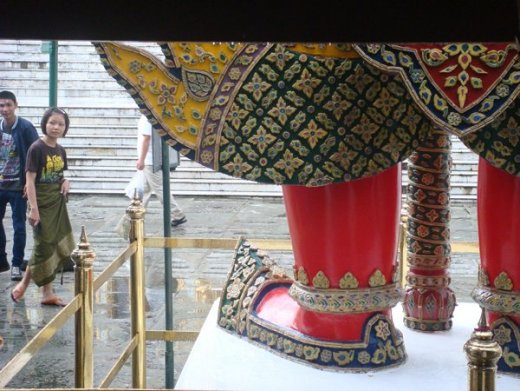 Full of impressions and energy reloaded, back to Singapore!