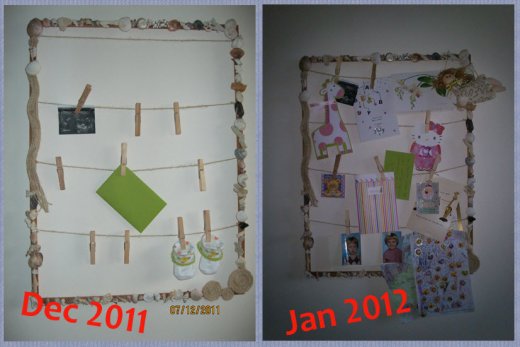 Gong Xi Fa Cai - Happy New Year !
I know, it's not quite as "new" year any more : we are in February. Here in Asia, I have an excuse : the Chinese New Year of the Dragon celebration was not so long ago.
New year, new resolutions, would say some. New year, same old resolutions, would say others. And time to look back at the "achievements" of the past year ; to know which ones of the failed resolutions to copy-paste onto the next year's Excel sheet. For me, a good copy-paste candidate is the marathon back in May, which was way behind my expectations. And certainly another prime candidate is the Standard Chartered Half Marathon in December, which was so disastrous, that I rather don't mention about it.
So what's beside running ? Quite a lot, in one phrase. I celebrated my wedding and became a father ! Isn't that a great news ?
For a change, I don't need to say "I ran a marathon" or "climbed Mount Kinabalu" as the greatest achievement of the year. Instead, just two weeks after that hopeless half marathon and only days before Christmas, I became (finally, some would say !) very happy father of my small baby girl !
Since then, it is "dad at home" ; and quite a life changer. Surprisingly, after the first shock weeks, I am more regular at running than ever. Just making sure to go running early at dawn and to get back home early to ensure not to miss any day when the little one wakes up.
Wishing everyone an eventful and healthy 2012.