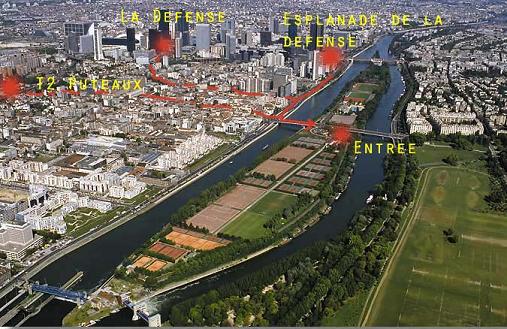 The easiest way to get there is to take the Metro Line 1 to "Esplanade de la Defense". Then, walk about 10 minutes along the river Seine, and cross at the bridge "Pont de Puteaux" right after having passed the Fortis Bank building. On the bridge, take a small road to your right, 100m more and you are arrived.
The opening times are 10am to 8pm in the summer, and 10am to 5pm in the winter. Also, with good weather conditions, you should count about 1h waiting for a free court, as there is no possibility to reserve. In the winter, usually you'll have not to wait.
You need not be a club member, and the prices are quite fair with 7E per hour and court.