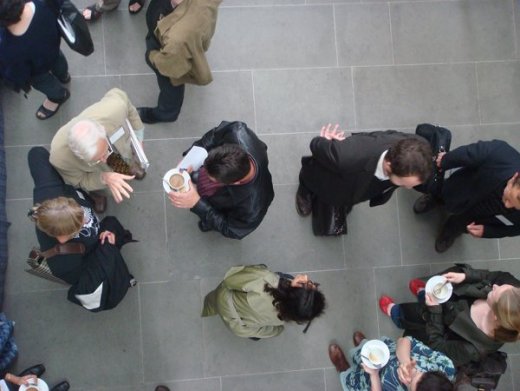 Time for a break, time for some very exotic destination ! What about taking a 15 hours flight to take a cup of tea ? Yes sure, this is London. And if only it would be a break - no again it's all around the planet, just... for work.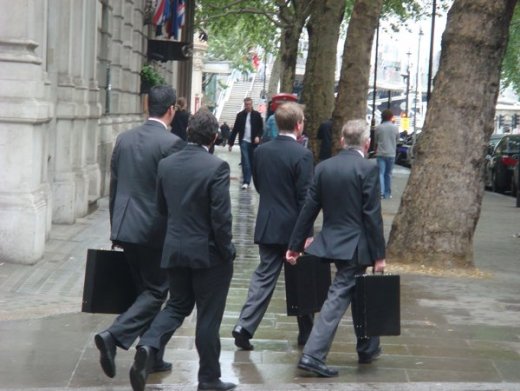 Don't they all look the same ? Heading for a very important meeting lah. I forgot, Europe and especially London is very chilly cold. I am looking a bit ridiculous with my collection of short-slieve shirts...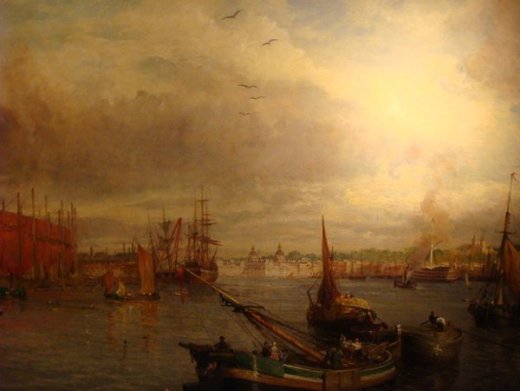 But enough spoken about business, time for the weekend and for a stroll in the historical city - so many things to see in only a day and a half. Let's go for a walk !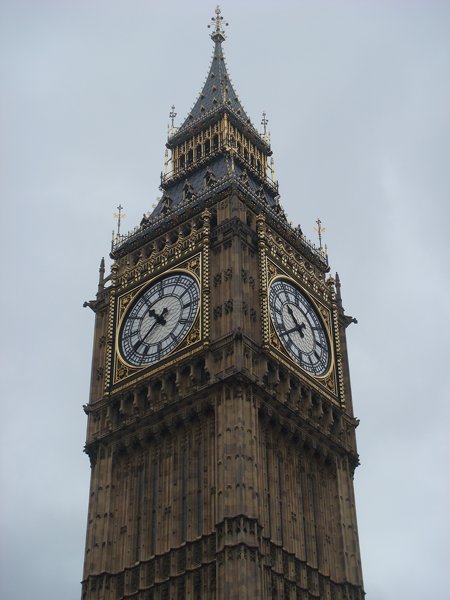 Who doesn't know Big Ben ? The design comes from a man called Augustus Pugin, who later fell into madness. What did he write in 1858 ? "I never worked so hard in my life ... for tomorrow I render all the designs for finishing ... the bell tower & it is beautiful." Indeed, it is.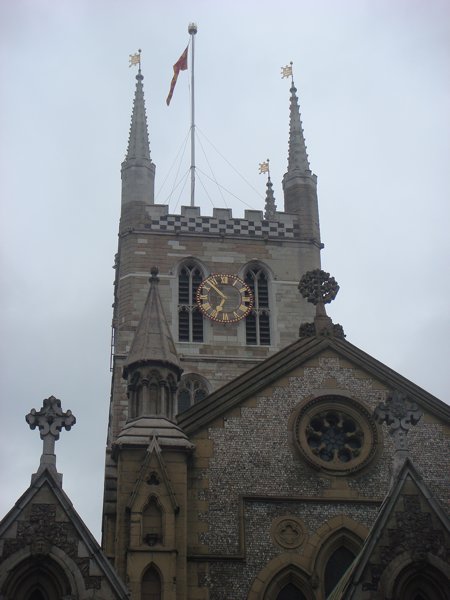 Just next door...Westminster Abbey. Not only they make good orange jam with whiskey but also they host a whole bunch of people. It is the traditional place of coronation and burial site for English monarchs. According to the tradition a shrine was already in place at 616, later replaced by the first abbey. However, the original design of the abbey is lost, it's only existing representation beeing the tapestry of Bayeux.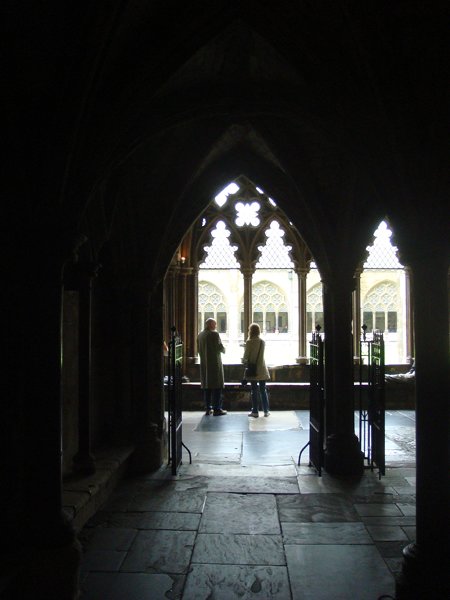 The site became the coronation site of Norman kings. And so they were buried here too. Aristocrats were buried inside chapels and monks and people associated with the Abbey were buried in the Cloisters and other areas. One of these was the poet Geoffrey Chaucer, who was buried here as he had apartments in the Abbey where he was employed as master of the Kings Works. Other poets were buried around Chaucer in what became known as Poets' Corner. Abbey musicians such as Henry Purcell were also buried in their place of work. Subsequently it became an honour to be buried or memorialised here. The practice spread from aristocrats and poets to generals, admirals, politicians, scientists, doctors, etc..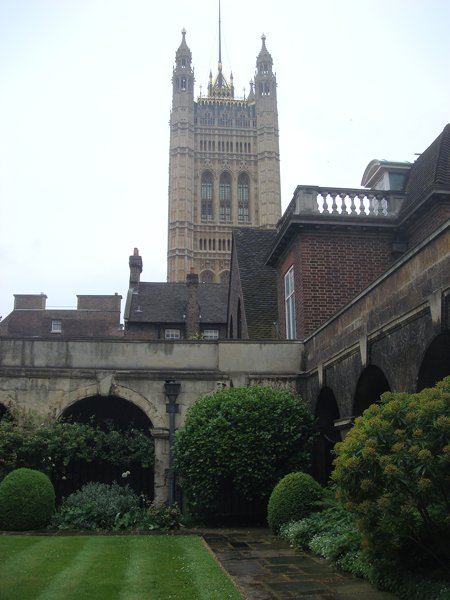 Too bad there is no real guide of all the tombs. Barely found can be some of the most famous : Elisabeth I of England and Mary Stuart queen of Scotland. Then of cause Isaac Newton and Charles Darwin. And then nearly it ends. A bit deceiving wandering along a long line of graves with superb inscriptions, but not even knowing who's inside. Fortunately I stumbled over Sir Stamford Raffles, who is unknown to the world but known to every Singaporean that respects himself.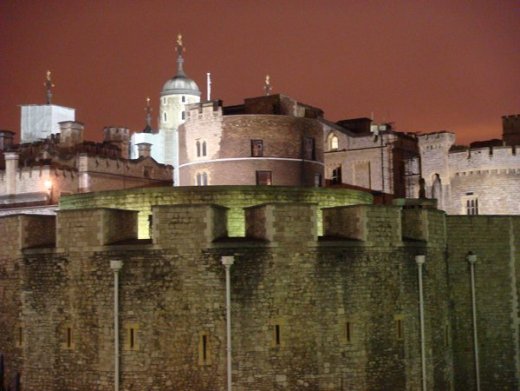 Since I spent three hours in the abbey, time was running out of the tower. So all I did was to walk around it in the dark. Something for the next visit.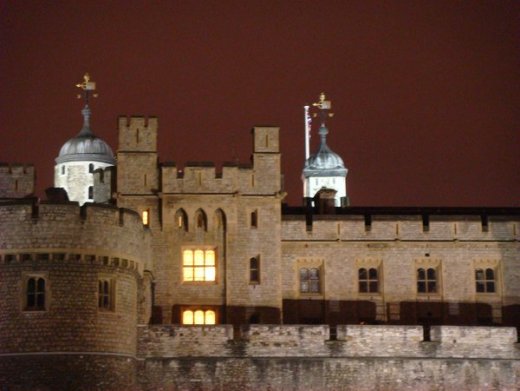 Who's still awake at this time ? Probably one of the ghosts haunting around. It is told that Anne Boleyn, beheaded in 1536, is sometimes walking around with her head carried under her arm.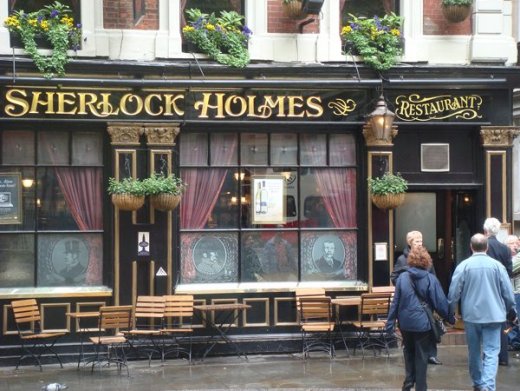 Let's go for a beer to the next pub. This is an easy one in London. I suppose because of the smoking prohibition more people actually stand outside the pub then inside. The restaurants look rather empty.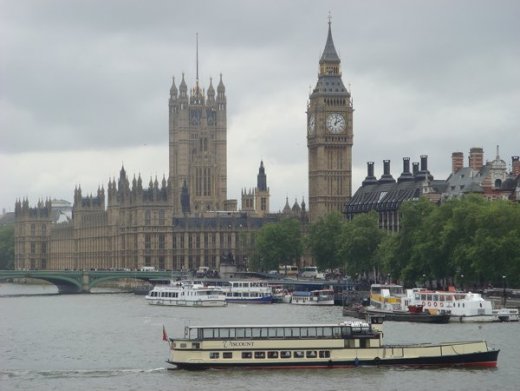 Walking away from Big Ben and Westminster Abbey. Next to the London Eye, the artists corner : jongleurs, "statues", trick artists of all kinds. And a really impressive way of old London.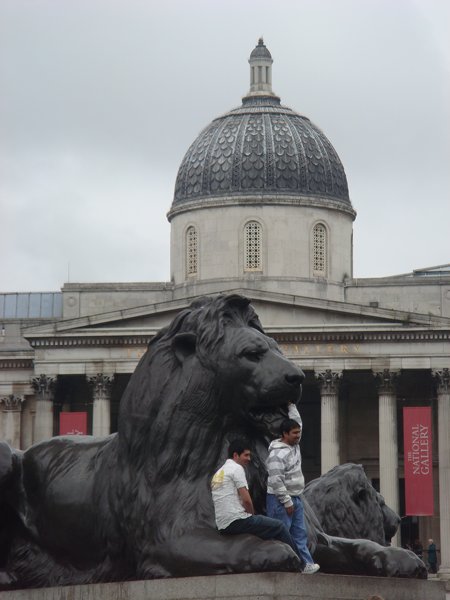 Trafalgar square was built to the memory of the british naval victory over the united french/spanish fleet. If they hadn't won, I would be visiting Place de Trafalgar a Londres instead today and read Sarkozy articles in every corner.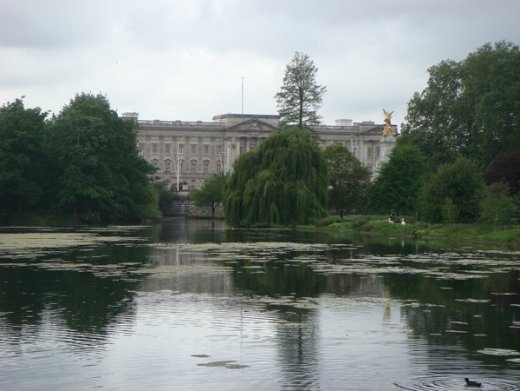 A quick visit to the queen. If there is a flag on top of Buckingham palace, then she's at home. Nothing spectacular to see except the guard's change, but this was in the morning. So really nothing spectacular to see.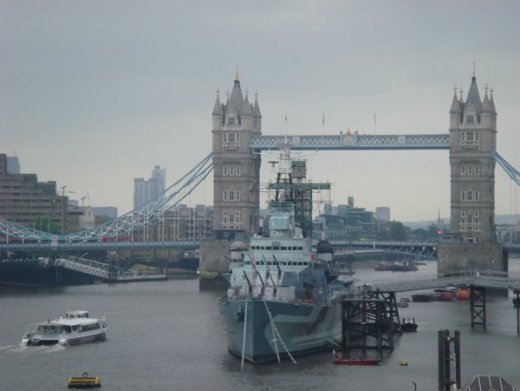 Tower Bridge looks older than it is - only a mere 100 years old ! Sometimes wrongly named London bridge - an expensive error ! I spent 20 minutes waiting on London bridge for a friend after finding out she had mistaken the bridge... Surely not a problem in sunny Singapore, but in London...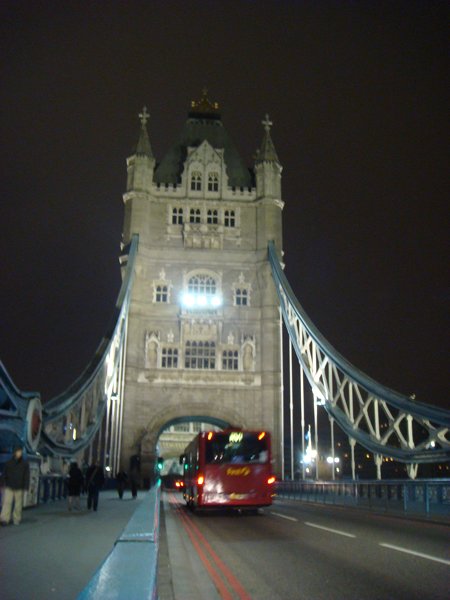 From time to time the bridge opens to admit large ships. In such an opening a London double-decker bus managed to jump over the gap in 1952.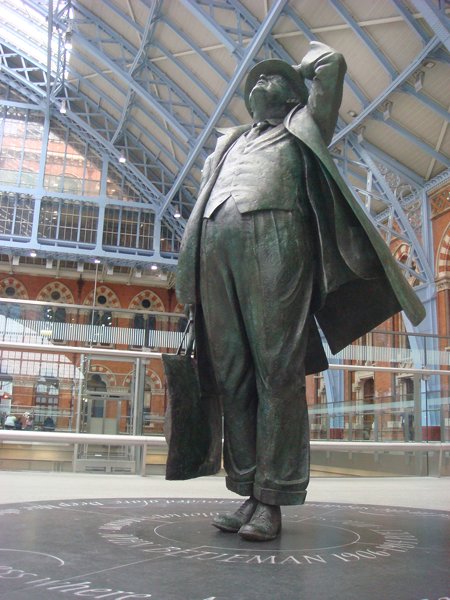 And that's it. Westminster Abbey, Buckingham palace, Big Ben, Bridge and Tower and finally the Maritime Museum (far from the city but really worth visiting !) - not too bad for only one day and a half. Time to climb back into the Eurostar heading for the frog's country.